No speculation, improvisation, or shortcuts, please.
Polytek believes in planning, testing, and delivering on time and on budget. To steer industrial projects effectively and efficiently, we collaborate with all stakeholders and work our way through a four-step process.
First, we initiate. Next we design,  then we build, and finally, we operate. Always with the utmost attention to detail.
First, we define the scope. Whether it's through brainstorming sessions, simulations, or ROI calculations, we find answers to the hard questions. What are your needs? What's the timeline? And what are the specific objectives and requirements of the project you have in mind? Once we've gathered all the information, we determine a procurement strategy and lay the groundwork for the entire process.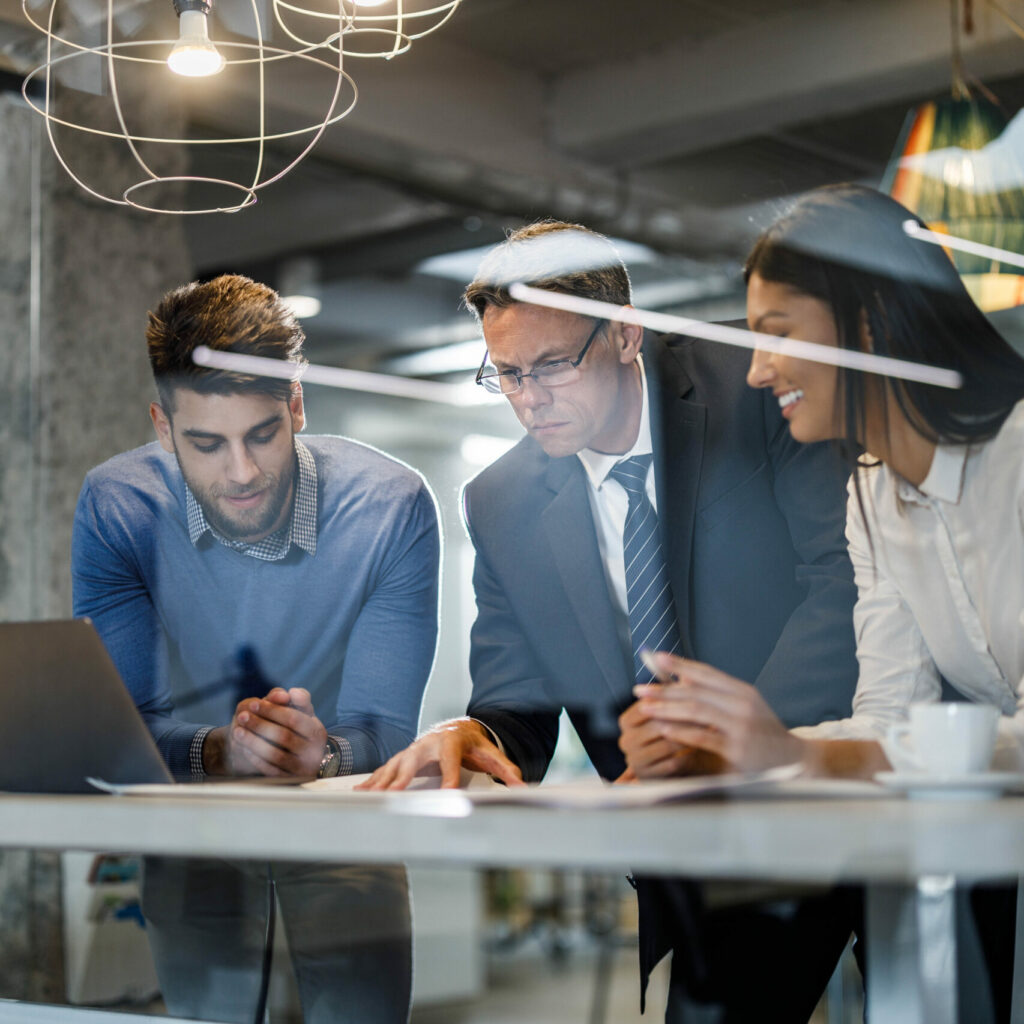 We visit your site and create smart BIM models based on the specifications and requirements established in the initiation phase. 
These digital twins take everything into account, from the features of your space and the tech trends of the moment to the efficiency of the process and the usability of the final creation. This means that once the design is finalised, we're sure we can build exactly as designed.
Once the plans and digital twins are on the table, it's time to bring them to life. This is where our preparation pays off because the digital twins we designed in the previous phase help us build everything exactly as planned.
As construction managers, we ensure precision in every detail, using AR and VR technology to make everything run seamlessly. From the foundation to the finishing touches, we leave no room for error or compromise. Some things just have to be done right.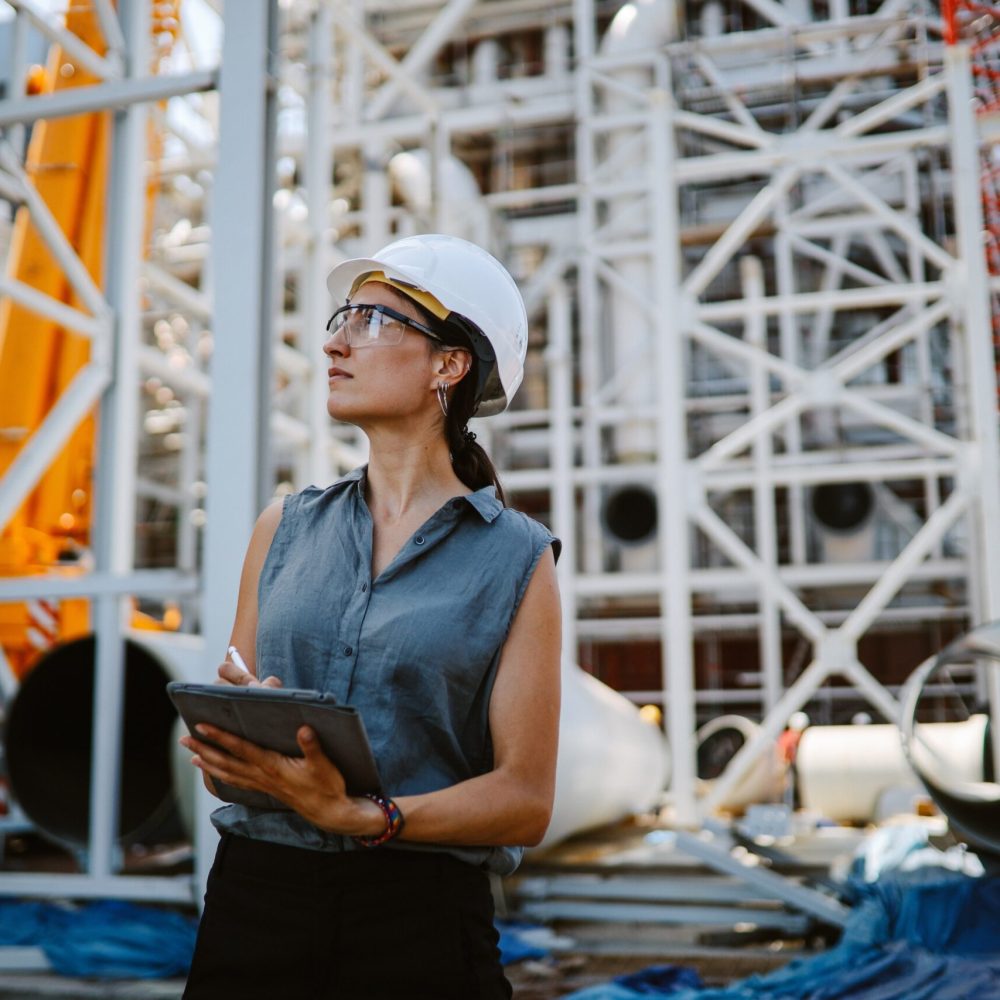 After construction is complete, we don't just walk away. We're early adopters of impressive technology, and our goal is to prepare your facility for the future. Because we understand the success of a project lies not only in its creation, but also in its long-term functionality.
So, we offer ongoing support, enable automated warnings and predictions, and remain committed to optimising and improving your project's performance over time.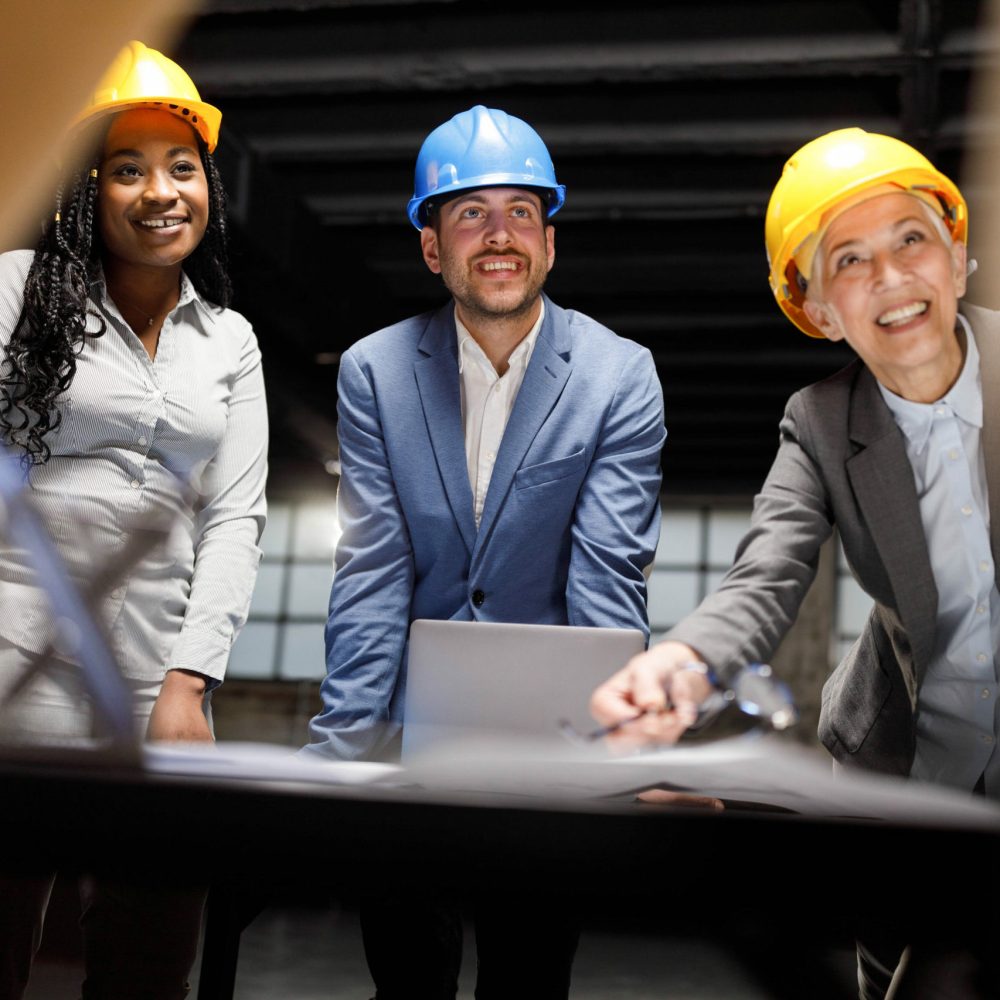 Together, we're off to a great start.
We work closely with clients from the very beginning. That way, we know exactly what you need, you feel heard and supported, and we can use our collective skills to solve the puzzle. This is a team effort, and a strong start is half the battle.
Going digital is more sustainable.
By focusing on digital processes, we minimise waste, optimise resources, and reduce the ecological footprint of industrial projects. Also, we design for longevity. By making sure everything is well-made and well-maintained, we reduce the need for renovations or replacements.
We're with you, the whole way through.
Industrial projects are complex and rely on many variables. Challenges and questions are bound to arise. Our project managers are here to guide you through it all, with expert advice, troubleshooting, and, if necessary, just a bit of tough love.
We're the glue that holds it all together.
Not your machinery or hardware (although we help with that, too), but the different elements and stakeholders involved in your construction project. We always take a bird's-eye view, so all moving parts are in sync.
Engineering is problem-solving. Predicting the future, in a way. We tackle your challenges head-on, getting things right from the start.